Objekt 49 von 101

Nächstes Objekt

Vorheriges Objekt

Zurück zur Übersicht
Bruchmühlbach-Miesau: Luxurious freestanding Residential Building
Objekt-Nr.: 657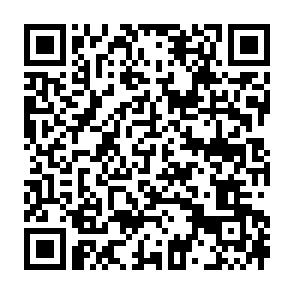 Adresse:
DE-66892 Bruchmühlbach-Miesau
Kaiserslautern
Rheinland-Pfalz
Haustyp:
Besondere Immobilie
Anzahl der Parkflächen:
1 x Duplex; 4 x Außenstellplatz
Qualität der Ausstattung:
gehoben
Haustiere:
nach Vereinbarung
Befeuerungsart:
Wärmepumpe
Energietyp:
Niedrigenergie
Energieausweistyp:
Verbrauchsausweis
Energieeffizienz-Klasse:
A+
Energieverbrauchs-Kennwert:
16 kWh/(m²*a)
Baujahr laut Energieausweis:
2008
Kaution/ Genossenschaftsanteile:
2 monthly rent
Objektbeschreibung:
This luxurious freestanding residential building with a modern layout is spread over 3 levels. The high-quality front door which is equipped with a video door intercom system leads to the generously designed, light-flooded entrance area with a wardrobe and granite floor. The video door intercom can be operated from the ground floor as well as from the first floor. On the ground floor there is a large daylight guest bathroom with a shower and the modern 23 m² kitchen with a high quality fitted kitchen including cooking island with ceramic range, dishwasher, built-in microwave, multifunction oven with grill, refrigerator, freezer, pharmacy cabinet, granite countertop, a perfectly integrated granite dining table and integrated storage room. The modern, approximately 25 m² dining room with floor-to-ceiling windows and access to the garden with south-facing terrace is accessible from both, the kitchen and the entrance area. The luxurious approx. 24 m² large living room in open construction with an elegant fireplace is entered through an imposing round arch which is equipped with Led lights. In addition to another 17 m² large room which can be used as an office or guest room, there is a utility room with a washing machine and dryer connection on the ground floor. The adjoining double garage can be reached from the utility room as well as from the garden. The very generous 54 m² garage with additional storage space in the loft, electrical sectional door and a approximately 4 meter long professional workbench with vise offers plenty of space for 2 large cars, several bicycles or mopeds and various tools.
An open, side-lit white staircase leads to the first floor. On this level is the approx. 18 m² luxurious daylight bathroom with a large corner bathtub, corner shower, toilet, bidet, large sink and laundry chute in the utility room. Furthermore, there is a 20 m² large room with a walk-in closet and a balcony which is perfect as a master bedroom, an approximately 23 m² room with balcony, and a 20 m² room with a French balcony and 2 other rooms of each 13 m² and 15 m².
In the attic is an 80 m² large studio space which can be used as a game, fitness or additional bedroom. In addition, you will find a small storage room on this level.
Part of the large garden is covered and offers the possibility to keep garden tools and garden furniture dry.
The house is on the ground floor and on the first floor equipped with electric shutters which can be programmed floor by floor or individually. Floor heating is available throughout the house. The heating takes place via a geothermal heat pump. In addition to the double garage, there are 4 additional parking spaces directly in front of the garage and one more parking space to the right of the house.

Ausstattung:
video door intercom system
fireplace
utility room
big double garage(54sqm) with workbench,storage space
bathroom with bidet
walk-in closet
80sqm studio in the attic
5 more parking space in front of the house
Lage:
The house is located in a highly attractive residential area in a quiet side street near the forest and offers plenty of privacy. However due to its close proximity to the local train station (Ludwigshafen - Saarbrücken) (approximately 3 minutes by car) and the highway A6 (Mannheim - Saarbrücken) (approximately 5 minutes by car) it is also strategically located with short distances to public transportation and to the long distance road network. Bruchmühlbach-Miesau is located on the state road 395 and is the hub of the Omnisbus lines to Waldmohr - Homburg / Saar - Kusel - Zweibrücken - Ramstein - Landstuhl. All shops for daily needs, restaurants, cafes, grocery stores, gas stations, banks, bakeries, pharmacies and kindergartens are within easy reach in the immediate vicinity. Furthermore, there is a network of hiking trails with about 120 km of marked circular hiking trails
Sonstiges:
PLEASE NOTE:
This home does not qualify for housing office approval and is priced based on size, quality and location. Active duty individuals requiring housing approval may not be eligible. DoD employees and civilians not requiring housing approval will benefit from the same terms and conditions of a housing office contract.
Anmerkung:
Die von uns gemachten Informationen beruhen auf Angaben des Vermieters bzw. der Vermieterin. Für die Richtigkeit und Vollständigkeit der Angaben kann keine Gewähr bzw. Haftung übernommen werden. Eine Zwischenvermietung und Irrtümer sind vorbehalten.
AGB:
Wir weisen auf unsere Allgemeinen Geschäftsbedingungen hin. Durch weitere Inanspruchnahme unserer Leistungen erklären Sie die Kenntnis und Ihr Einverständnis.


Zurück zur Übersicht